On-Line Store
I sometimes get requests for signed copies of my books. For those who want an autographed copy, this is the place to come. Not all of my books are listed here, so please shoot me an email if there's another book you'd like signed.
Ordering is easy and USPS Priority shipping is included in the US. Credit cards and PayPal are accepted.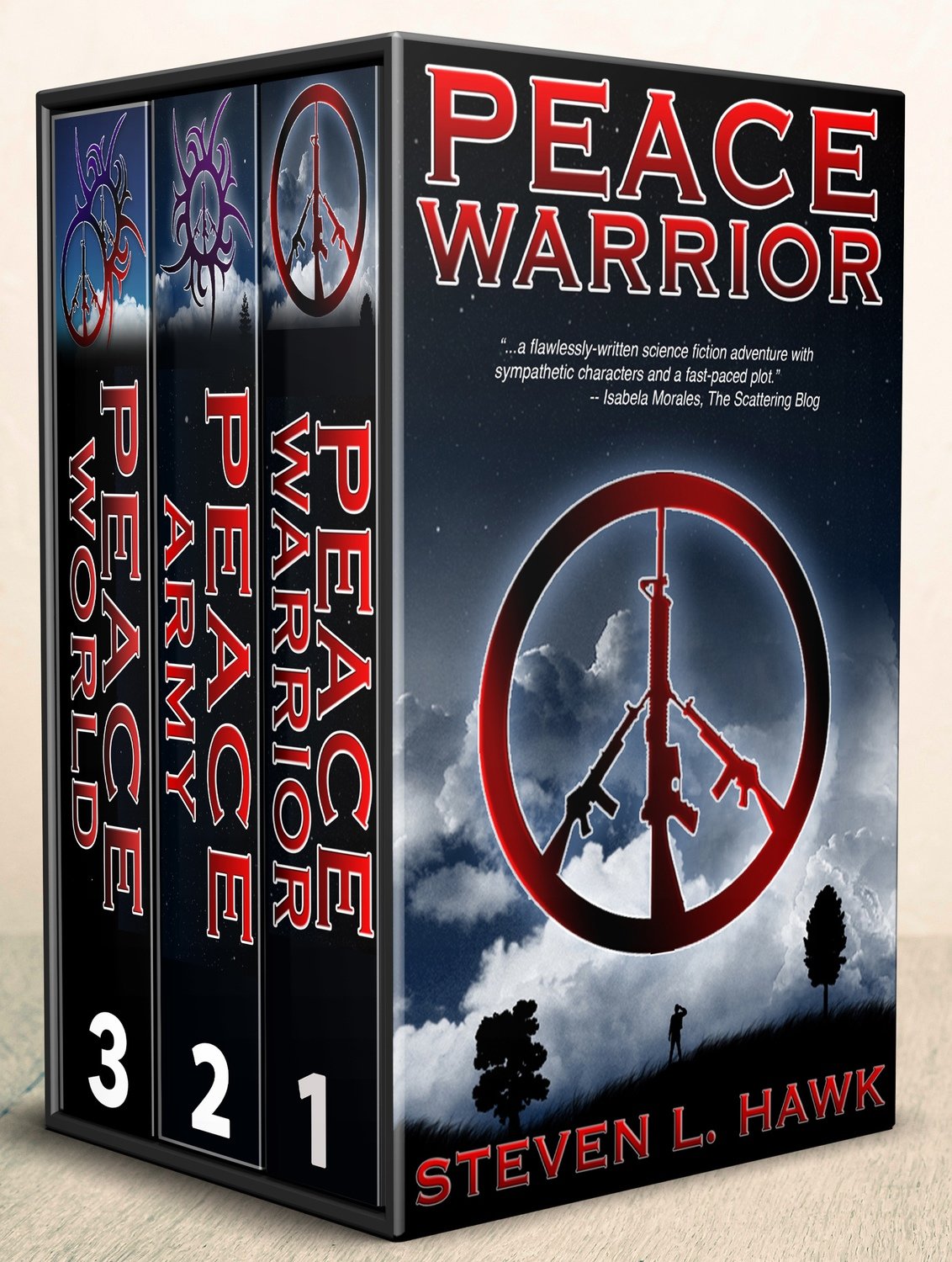 Peace Warrior Trilogy - Signed Paperback
SKU 002
Product Details
Get all three books in the Peace Warrior Trilogy:
Peace Warrior
Peace Army
Peace World
Follow Grant Justice from start to finish as he awakens in a future world and is given the task of saving of humanity from the Minith.
Version: Signed Paperback
Pages: 922

Notes: All three will be signed. Peace Warrior will have a personalized inscription. Let me know who I should make out the inscription to, or if you have any special requests, when you order.
Save this product for later